We've gone through an incredible Season 0, growing in numbers and fostering amazing initiatives. Now that we'll be coming up on one year in a few months; this is a good time for us to review our mission, values, and goals.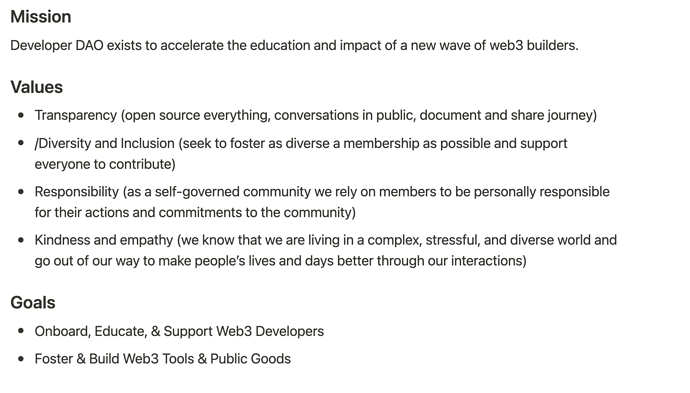 It is on us as the community, to help shape the future of Developer DAO - so please consider taking a few moments to vote on the poll below. And if possible, please share your thoughts down in the comments. Thank you
How do we feel about our mission?
Completely agree
Agree, but needs to to be better defined
Disagree, needs to be completely reevaluated