A small focused group for DevDao Women
Overview
The majority members from Developer Dao are men and we have very few ratio of women/Nonbinary. But even if there are women/Nonbinary, they are not active because it can be overwhelming when the majority of the active members are men.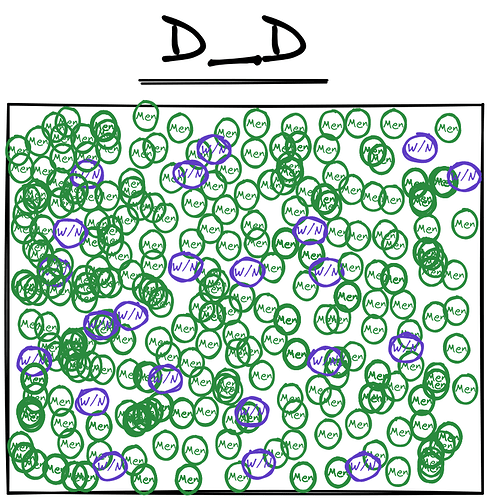 But if we have micro group focused on women/nonbinary then it is possible to onboard more women into the dao ecosystem as well as web3.
Why we need focused women Group
I want to give an example of the incredible learning community of buildspace, where they created a safe space and a small micro group focused on women/nonbinary and even gave them $10000 from the buildspace treasury.
But Developer Dao doesn't have any small focused group for women/Nonbinary.
If a woman/nonbinary joins the DAO, it is overwhelming and they can get lost easily. But even if they want to talk and discuss, they rarely see any women/nonbinary representatives within the DAO.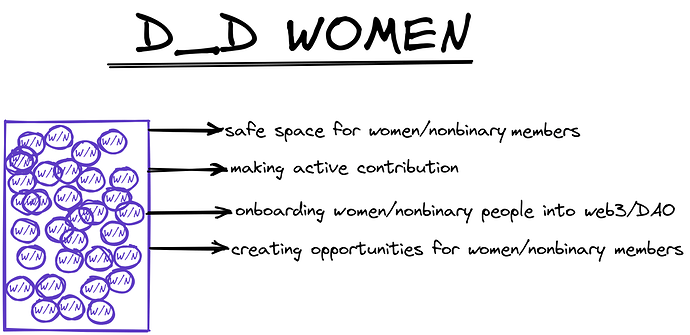 With a focused group that solely focuses on women/nonbinary we can,
Onboard women/nonbinary members easily

Inspire them to participate/contribute actively to the DAO

Can easily help them to find their place in the DAO

Can connect them with opportunities
How can we make this happen
We already have some incredible women member participation within the web3 and DAO community and we can bring them together to create this safe space and opportunities for women/nonbinary within the DAO.
I want to mention @camiinthisthang @haegeez @dawnkelly @cuddleofdeath / Kristen @paloma @ExplorerGeek as we all want to make this happen.
We just need a new general category of DevDao Women following some channels which we can provide for our women/nonbinary members to create this focused small group and push this idea/mission forward.